Banks often face a major challenge with megapixel solutions: how to select and integrate new technologies offering professional and reliable solutions? how to achieve a distributed deployment with centralized management? how to ensure that storage performance can keep up with simultaneous multi-channel megapixel recording and playback?

With Surveon's end-to-end megapixel solutions, SIs can meet the requirements for surveillance quality and stability and quickly complete the megapixel projects.
Challenges
Reliability for Multiple Megapixel Cameras
The first concern is the feasibility of setting up a truly end-to-end megapixel solution that go beyond simply installing megapixel cameras. Project integrators are well aware of the impact on system performance and stability generated by the large bandwidth required by megapixel streams.

Solution Scalability
Bank security often requires a distributed structure with centralized management. In addition, the solution has to be scalable, enabling customers to add cameras at individual locations or expand the coverage of the solution to include even more locations.

Professional IP Solutions
When events occur within the scope of the surveillance network, customers want to spend the least time and effort to gather information related to the event, and also follow up on events easily.

True Megapixel Quality
Customers now require that the solution at least supports megapixel cameras and provides sufficient reliability for long-term operations. And the solution has to support different kinds of environments and applications: indoor and outdoor, dust- and water-resistant, etc.

Table 1: The I/O and Storage Performance for 32 Cameras

| Camera Type | Resolution | I/O (Mbps) | Storage 14 Days | Storage 30 Days |
| --- | --- | --- | --- | --- |
| CIF | 320x240 | 0.5 | 2.4T | 5.2T |
| D1 | 720x480 | 1.5 | 7.3T | 15.5T |
| 1.3 Megapixel | 1280x1024 | 4 | 19.4T | 41.5T |
| 2 Megapixel | 1920x1080 | 6 | 29T | 62.2T |
Solutions

Surveon's solutions feature our all-in-one desktop Smart Megapixel Recorder (SMR) system and a full selection of IP cameras. The end to end system also comes with Surveon's active monitoring and smart investigation technology. Through the included real-time video analytics engine, all important events can be effectively displayed on the solution's alarm board, allowing security guards to immediately follow up. For example, when a suspicious person is detected in the ATM area of the bank, the system will actively sound an alarm notifying the security guards and record the developing situation. Past events can also be quickly identified with the search function.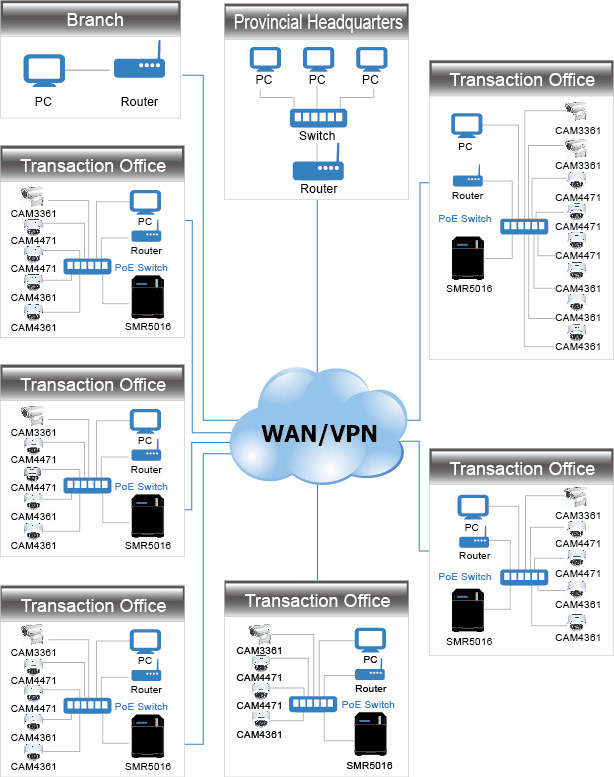 Figure 1: Distributed Architecture for Advanced Applications
Benefits
Surveon's megapixel RAID NVR systems help customers to overcome the I/O and reliability issues often encountered in megapixel surveillance. The SMR systems offer hardware RAID configurations to effectively distribute CPU loading while supporting multi-channel megapixel recording. The high-end NVR2000 systems feature advanced EonStor RAID storage with independent RAID controllers to offer even better solutions for medium- to large-sized projects.
Surveon's cameras are developed and manufactured in-house, offering a complete solution from SMT to finished product assembly and providing users with end-products that operate with great stability. With firmware developed in-house, Surveon is able to control and manage any issues the IP cameras may encounter in video streaming or other issues created by the network's complexity.
Surveon products feature 3-year warranties, including all the components used in the products. Another aspect of our commitment to quality is our own SMT and in-house production. Different from PC-based solutions, Surveon adopts a system design fully customized for surveillance applications. This offers higher value for SIs, including advanced levels of integration and stability.