Surveon Failover Solution Keeps Public Hospital's Surveillance Intact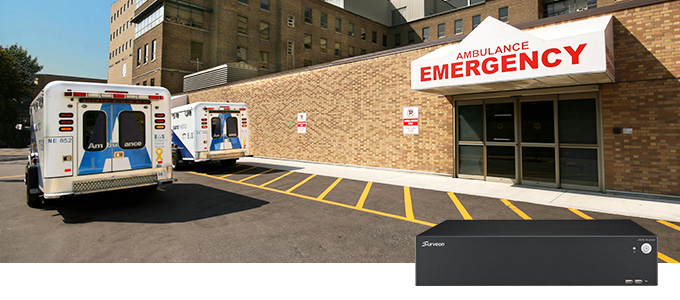 New Taipei City, Taiwan, March 29, 2017 Surveon, the enterprise NVR solutions provider, is pleased to announce one of the public hospitals in Asia has adopted Surveon's unique Failover solution as their partner for surveillance application. Distinguished from other Failover mechanisms where Failover NVR can be used for Failover purpose only, Surveon offers unique peer function that supports mutual failover (1-on-1 or multiple to multiple) among NVRs. Without having to set aside spare NVR or failover licenses, Surveon Failover solutions allow the license of camera to be shared with the Failover ones, making it a best C/P solution for large applications.
As incidents like patient fights or disputes among the staff, patients and their families often take place in emergency room, the surveillance videos have become crucial evidences to unveil the truth during investigation. To prevent the videos from any loss, the hospital has adopted Surveon peer mode in terms of system architecture of Failover solution to keep every video in safe. Using internal storage, the peer mode supports mutual failover among two NVR3308. Under normal condition, the NVRs will record to their own internal storage. When one of NVRs fails, the other NVR will take over recording and save the failed NVR's videos to its internal storage. For project with limited budget, this failover working model provides the best alternative allowing the system to record continuously for long time without missing a moment.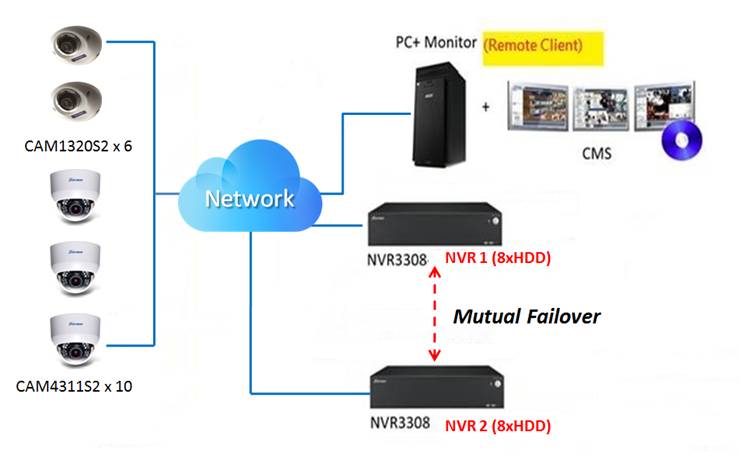 "Thanks to Surveon's professional Failover solutions, the stress on losing videos under unexpected conditions are greatly released so that our efficiency could be enhanced in surveillance managements." said the Managing Director of the hospital's surveillance deployment.
Surveon is dedicated to offering a variety of end-to-end video surveillance solutions catering to different vertical applications, giving partners reliable options for their projects. For more reference about Surveon Failover solution and products, please visit www.surveon.com
About Surveon Technology Inc.
Surveon Technology offers end-to-end network video surveillance solutions that showcase our expertise in professional camera design, RAID NVR, high-availability video storage, embedded firmware and video management software. All Surveon products are designed in-house and manufactured on our ISO 9001 and ISO 14001 certified production site to ensure the highest quality for our partners. For more information and reference about Surveon vertical solutions, please visit www.surveon.com
Media Contact
Nidya Yu
E-Mail: nidya.yu@surveon.com
Inquiry Contact
Surveon Technology, Inc.
E-Mail: sales@surveon.com