New Arrival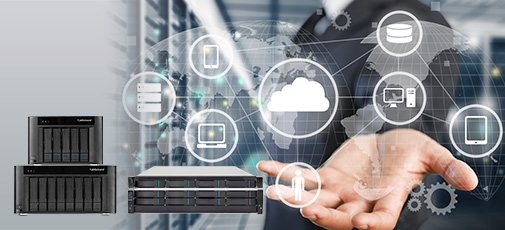 Surveon Maximizes Your Data Protection with Scalable Cloud NVR Solutions
Being the generation of "Internet of Things", people are storing everything to cloud in order to simplify the management. In surveillance field, many kinds of cloud NVR solutions are released to the public. To record videos when internet disconnect while providing higher data protection, Surveon Cloud NVR Solutions use "NVR to Cloud" topology, the videos are recorded by local NVR and synced to cloud by internet, giving more reliable options to critical projects.

Vertical Solution
Surveon Raises the Bar on Security for Campus

Surveon provides education solutions with complete product lines, including high-resolution cameras with extremely low RMA rate, NVRs with premium-grade RAID function as well as feature-rich VMS with real-time video analytics and notifications, ensuring rapid and accurate actions can be taken to protect the students and faculties from threats in time.

Hot Topic
Surveon Cloud NVR Solutions with Multiple Storage Architectures Provide Best Flexibility to A Variety of Projects
Surveon has launched Cloud NVR Solutions which support SAN, DAS, NAS and cloud in one unified storage system, providing multiple storage architectures such as SAN+NVR, NAS+NVR and NAS+NVR+Cloud for data storage, folder sharing and cloud backup, giving SIs the most flexible option for integrating systems.

Dr. NVR
Dr. NVR: How Cloud NVR To Add Your Productivity & Data Protection?
Surveon Cloud NVR Solutions can automatically replicate data to cloud for backup and disaster recovery, and support a wide range of both private and public cloud services, including Cloud Cache, Cloud Backup and Cloud Tiering. Besides, it supports powerful data services, including local/remote replication, SSD cache, automated storage tiering, thin provisioning, and rich built-in IT networking applications, assisting partners to simplify IT environment deployment.

Application Note
How to Rebuild OS Disk for NVR7800?
In this application guide, we are going to introduce how to rebuild RAID 1 for the 2x OS discs. Just take few minutes and you can do the trouble shooting by yourself!