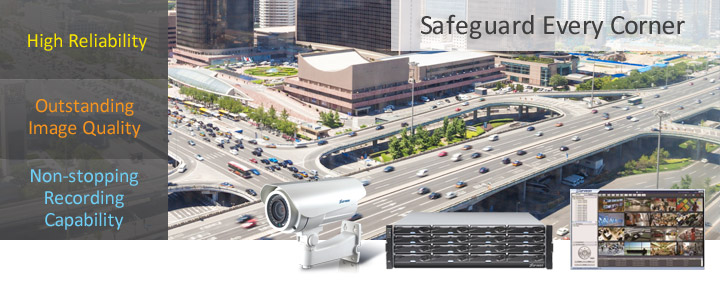 To ensure the protection on lives and properties of citizens, city surveillance is the most direct and productive method for local and central governments. Working with the police and other emergency services, it is crucial for them to have the best possible information which may allow them to plan for any eventuality and react incisively if any incident or emergency occurs. By implementing an integrated, digital surveillance system provides a good foundation for advanced city surveillance to improve social order, crack down on crimes, and protect the lives and property of citizens.
To provide a safer living environment for all citizens, you might encounter some major challenges when designing a suitable surveillance system:
Wide Monitoring Areas
The heat, humidity, and temperature changes in the outdoor environment are also obstacles to overcome.

Recorded Video Data Retention
The data retention of recorded video is particularly important to the planning and acceptance of government security projects.

Integration with Hundreds of Channels on Cameras, NVR and Video Storage
The extremely complicated integration and verification tasks contain many potential risks of integration.
Surveon Makes the Differences in City Surveillance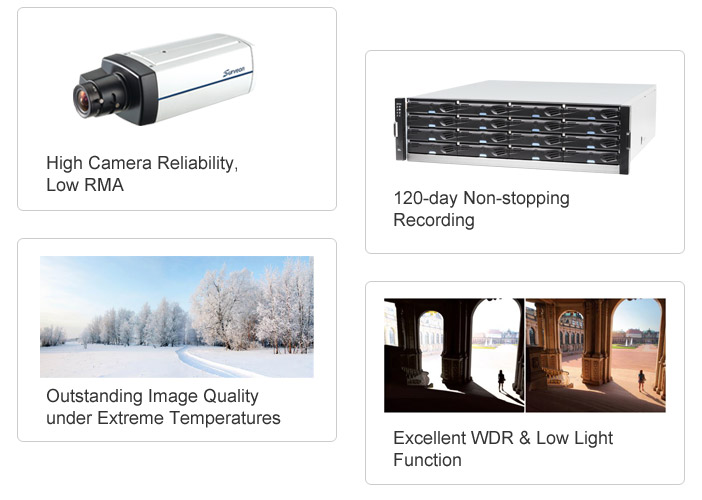 High Reliability, Low RMA
Excellent megapixel image quality with lowest RMA rate allows police units to recognize crucial details such as license plates.

120-day Non-stopping Recording
Provides large capacities for 120-day non-stopping recording and RAID function for zero video loss.

Outstanding Image Quality under Extreme Temperatures
Surveon cameras can handle harsh outdoor conditions including −49 °C (−56 °F) to 38.6 °C (101.5 °F) temperature and 90%+ humidity environment.

Excellent WDR & Low Light Function
Provide the high image quality with low light performance and WDR, Surveon's cameras are the ideal solutions for high-level security applications.
System Architecture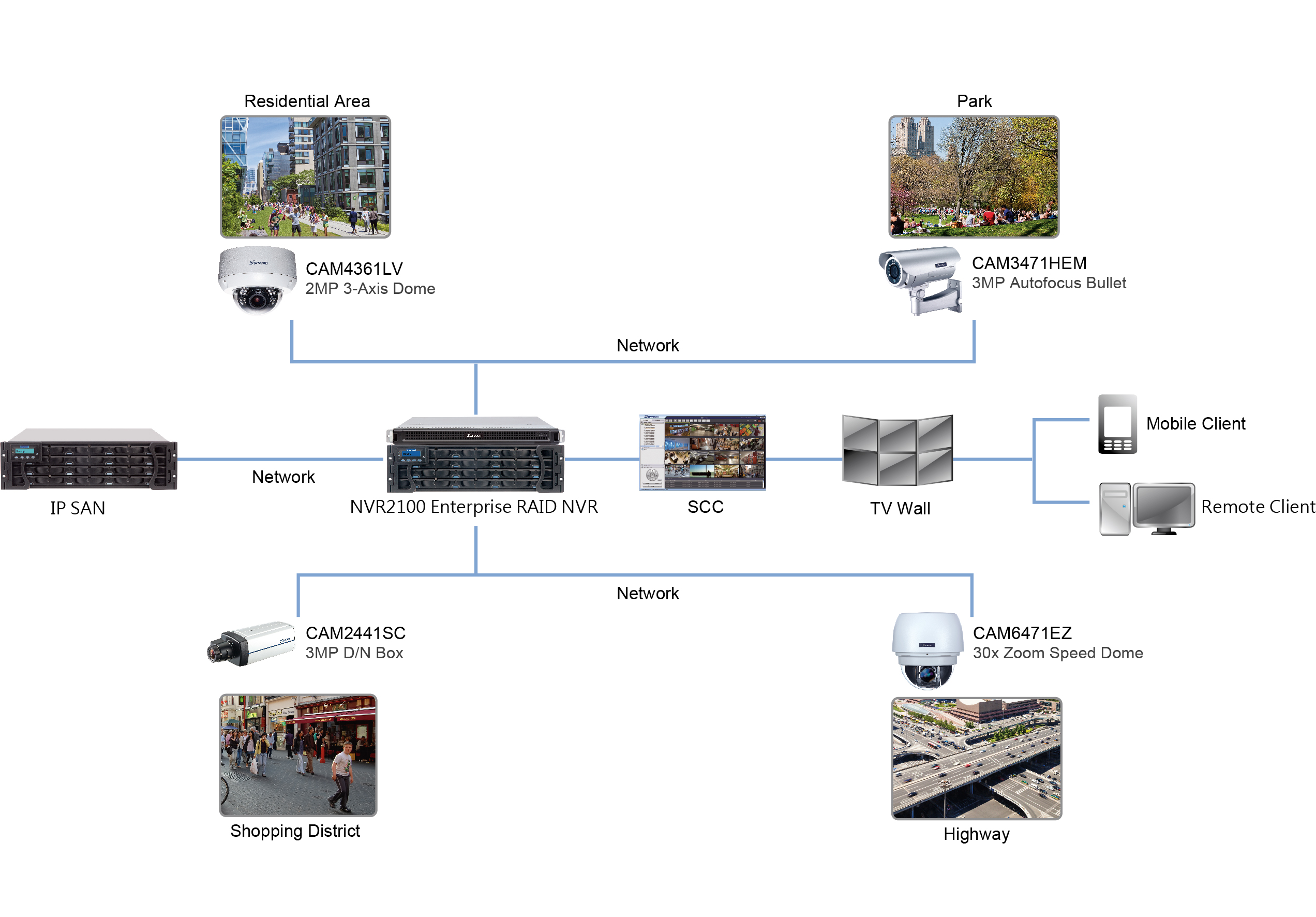 Success Stories
Surveon Products for City Surveillance