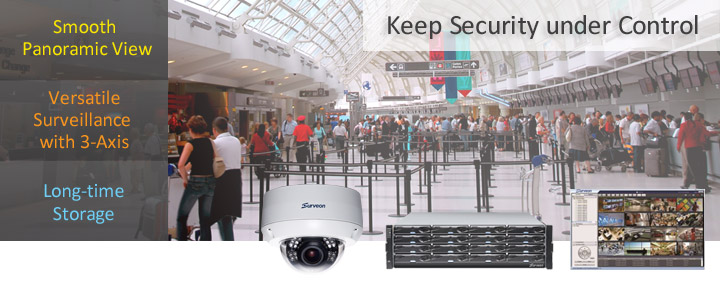 By nature airport operations are complex involving with aircrafts, cargos, passengers and luggage. With so many people and things bustling around, security is the top priority for every section in the airport. Deploying security at the highest level is a must for the administration bureau and the advanced megapixel surveillance is the obvious choice.
Today's airports might encounter some security challenges when designing a suitable surveillance system:
High Costs on Security
Airports spend a lot of resource on man power and thus need to adopt a more efficient method using the advanced megapixel surveillance.
Recorded Video Data Protection
The data protection of recorded video is particularly important to the planning and acceptance of aviation security.
Surveon Makes the Differences in Airport Surveillance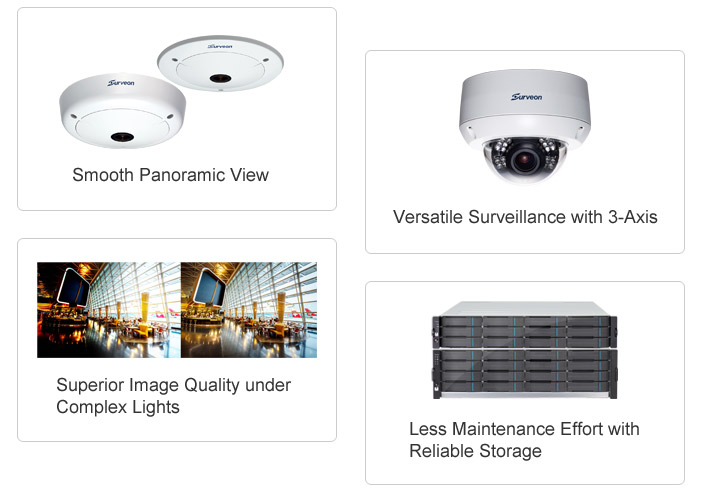 Smooth Panoramic View
Surveon fisheye cameras provide 360° surround view of the airport without any blind spots, eliminating the cost of installing extra cameras.
Versatile Surveillance with 3-Axis
According to different installation places, Surveon cameras allow users to adjust the shooting angle with equipped 3-axis.
Superior Image Quality under Complex Lights
Surveon cameras can handle the most light's conditions with excellent WDR and low light function, provide superior image quality for high-level security applications.
Less Maintenance Effort with Reliable Storage
Built-in with the premium-grade RAID function, Surveon NVRs ensure non-stop recording with high reliability.
System Architecture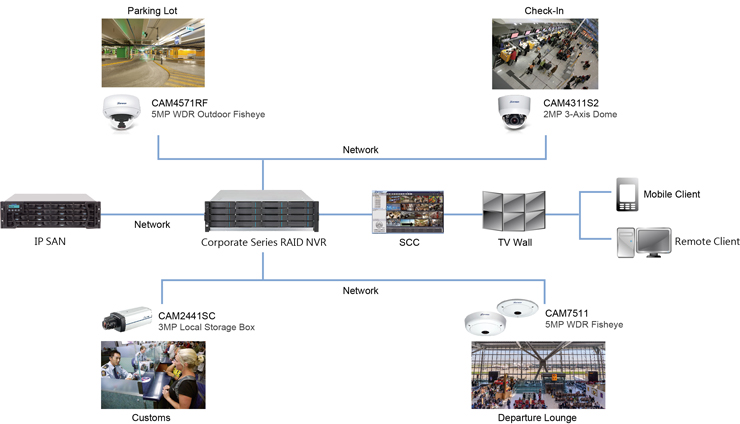 Success Stories
Surveon Products for City Surveillance