- XProtect® Corporate:
Advanced surveillance solution in large-scale and high-security projects, such as city surveillance and airport.
- XProtect® Enterprise:
Medium to large surveillance solution for medium-large scale areas, such as train stations and power plants.
- Performance Test:
1. Support up to 150-ch 3 megapixel cameras recording (recording throughput nearly 2000 Mbps).
2. The reult shows NVR7800 Series deliver 4 times performace than benchmark level based on different test scenarios.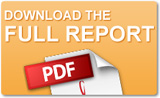 - Genetec Omnicast™ VMS
Provides organizations of all sizes the ability to deploy a surveillance system that addresses their unique video security needs.
- Performance Test:
The result shows NVR7800 Series can serve 300 CH 1.3MP cameras with continuous recording or 190 CH 1.3MP cameras with motion detection recording.