Surveon Launches High Scalability, Cloud-ready NVR for A Wide Variety of Applications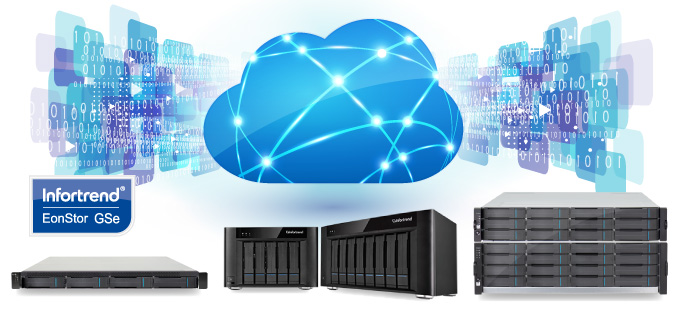 New Taipei City, Taiwan, 25th October, 2017 Surveon Technology, the enterprise NVR solutions provider, has launched a new Cloud NVR Solutions which integrates Surveon NVR license with Infortrend's cloud-integrated unified storage, EonStor GSe Pro Series, allowing partners to easily record and backup valuable data to the cloud. Aside from supporting iSCSI, NAS and JBOD expansion, Surveon Cloud NVR Solutions also allow partners to expand the storage capacity via cloud, making it ideal for a wide variety of applications such as SMB, healthcare, government, etc.
Surveon Enterprise NVR with Infortrend Cloud Storage

The Cloud NVR Solutions include all Surveon NVR advantages of enterprise design, data protection, and high reliability. Besides, the storage provides not only a wide range of both private and public cloud services but also powerful data services and rich built-in applications to assist partners simplify IT environment deployment.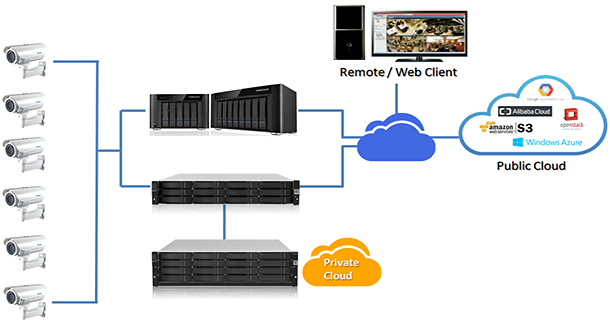 Data Protection & Long-time Recording
Built-in Infortrend patent RAID with Intelligent Drive Integrity (IDR), Surveon Cloud NVR Solutions are able to prevent data corruption and using drive rebuild. Supporting 12Gb/s SAS interface on drive sides, the Cloud NVR Solutions speed up data transfer and meet the new NVR standard for a wide variety of applications. Moreover, it offers ample data capacity of up to 428 drives for years recording, making it become the best scalable option for critical projects.

SAN, NAS & Cloud in Single System
Integrating with Infortrend's cloud-integrated unified storage, Surveon Cloud NVR Solutions supports NVR functions and different storage architectures such as NAS, SAN, DAS and cloud. Share files across multiple operating systems, including Windows, Linux, and Mac OS.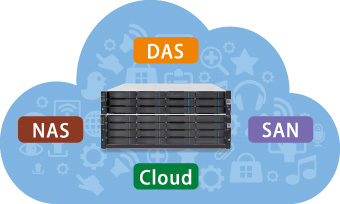 Premium Value of Cloud NVR
Surveon Cloud NVR Solutions provide premium value, including powerful data services (SSD cache, automated storage tiering, thin provisioning, etc.) and cloud-integrated features (data cache, tiering, and backup), which delivers high performance services with cost-saving in mind to our partners. It can further provide rich built-in application services such as LDAP, Proxy, VPN, Syslog Server for partners to reduce IT environment deployment.

The Cloud NVR Series initial shipment is scheduled in November. For more reference about the product, please visit: www.surveon.com
About Surveon Technology Inc.
Surveon Technology offers end-to-end network video surveillance solutions that showcase our expertise in professional camera design, RAID NVR, high-availability video storage, embedded firmware and video management software. All Surveon products are designed in-house and manufactured on our ISO 9001 and ISO 14001 certified production site to ensure the highest quality for our partners. For more information about Surveon vertical solutions, please visit at www.surveon.com
Media Contact
Nidya Yu
E-Mail: nidya.yu@surveon.com
Inquiry Contact
Surveon Technology, Inc.
E-Mail: sales@surveon.com