Surveon has joined ONVIF to Offer Open Standard Compliant IP Surveillance Video Systems for a Safer World
Taipei, Taiwan – Feb 25, 2010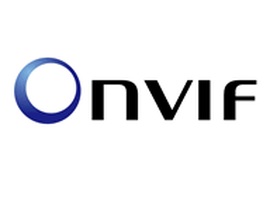 Surveon Technology, Inc., an industry leader in the design and manufacture of IP surveillance equipment, has joined ONVIF to offer open standard compliant IP surveillance video devices for a safer World. One major mission of Surveon is to make integration much easier and less resources for any IP surveillance vender in the world. Thanks for the ONVIF, an independent, non-profit organization, which is committed to accelerating the adoption of network video in the security market through a global open interface standard. Surveon will follow ONVIF's goal to development surveillance devices to ensure interoperability between network video products regardless of manufacturer.
As a member of ONVIF, Surveon will be a full open API architecture solution provider. We expects to play participate in a more active role given our experience in the development of the open standards for future IP surveillance system. We will launch ONVIF compliant surveillance systems for easier operation and higher levels of integration through our open standards network cameras, network video recorders, and IP video storage product line during 2010.
ONVIF (Open Network Video Interface Forum) is an independent, non-profit organization that was launched at Essen in 2008 with the purpose of creating an open platform for the IP surveillance industry. Standards and goals are discussed and ideas are exchanged in an open forum to help create a common protocol for the exchange of information (such as device discovery, live video, audio, metadata and control information) between network video devices. For more information about ONVIF, please visit http://www.onvif.org/.
About Surveon Technology Inc.

Surveon offers surveillance equipments combining advantages from professional fields including security, high-speed storage, and the latest network technologies. Our reliable and cost-effective range of products comes in a wide variety of form factors and flexible configurations. Surveon is committed to full compliance with the new the European directive, RoHS (2002/95/EC) and to support customers in their compliance efforts. All Surveon products are provided and manufactured by ISO certified manufacturers.

For further information on Surveon and its products, www.surveontech.com

Inquiry contact

Arthur Hu


Surveon Technology, Inc.
E-Mail: sales@surveontech.com